New guitar! Satriani 'Black Dog' replica!
During my holidays I saw it appear for sale … in my hometown. So I couldn't resist it. Now I have the two iconic Satch guitars together (although both replica's). Don't they look cute…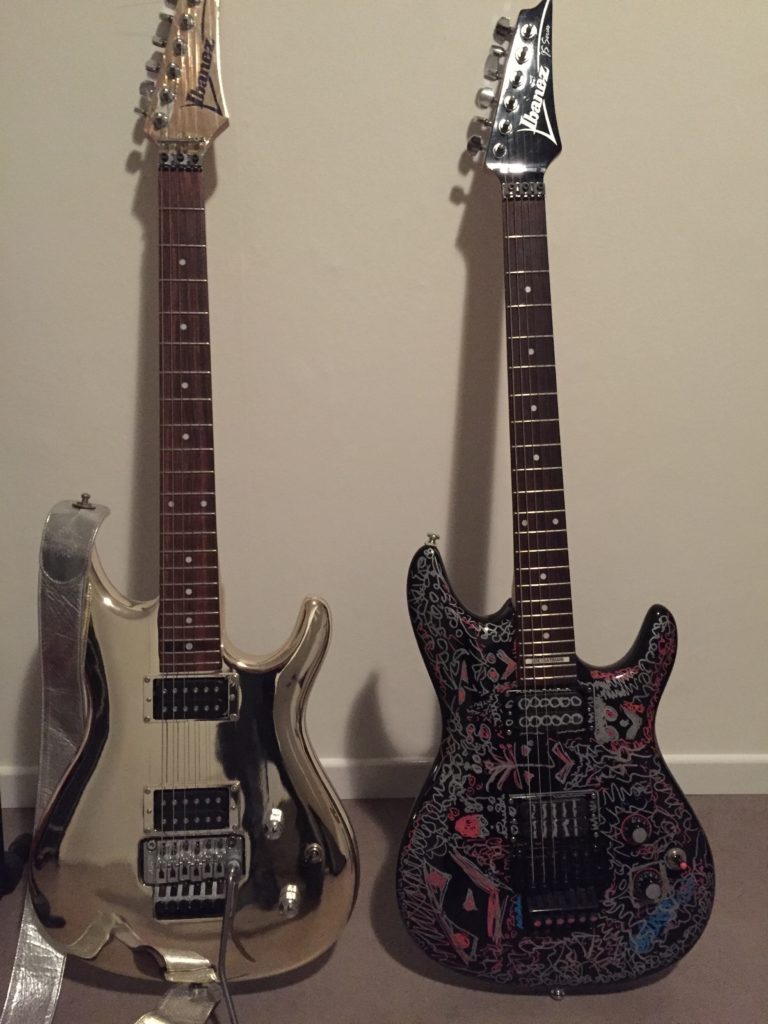 The guy who built it was very nice. He used a black JS100, installed a black Schaller "Floyd Rose" and did a fantastic job in recreating the famous artwork. Pick-ups are the originals that came with the JS100. They have a bad name for being dull sounding but I'll keep them. This guitar is just for fun, no plans to take it with me on a gig (too pretentious).